Odyssey in Belfast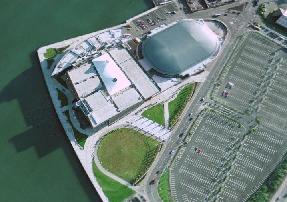 The Odyssey is situated at Queen's Quay, Belfast and is made up of two separatre areas, the Odyssey Pavilion and the Odyssey Arena. The multi-functional Odyssey Arena opened in the spring of 2001. The Odyssey was Northern Irelands' Landmark Millennium Project and was built at a cost of £91.5 million. The Odyssey Arena is used for sports events (mainly ice hockey) ,music concerts and Exhibitions.

The Odyssey Pavilion offers arange of leasure and entertainment venues.




These include



Advice would be if you go here then make sure you withdraw cash from outside as all cash machines inside charge (rob you) ?1.50 per widthdrawl. Also, try and make plans to get home early as once all the bars close there is a huge demand for taxi's esp. on Saturdays.
Other Options
Cant Find a Listing?

If you cant find a Listing that you know exists, then please add it yourself using the Add a Listing page.

Contact Us

Contact us using the contact page